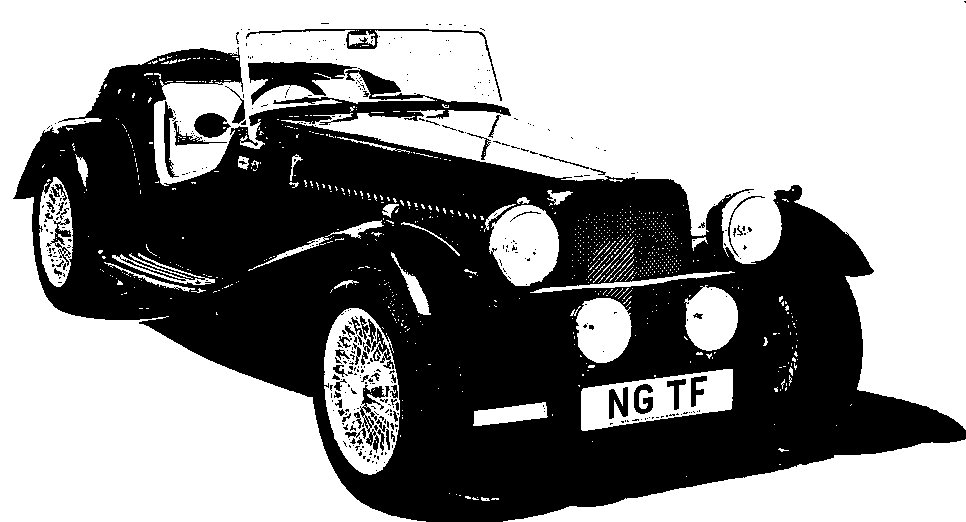 August 2007, April 2009 (Additions)
​
Scissor Jack (2007)
There is a good space under the left hand bonnet which lends itself to fitting a scissor jack. I made a couple of brackets and used some adhesive foam to mount the jack. A hunt around the plumbing section of the local DIY store located some suitable clips for the jack handle (photo 1).
​
Fire Extinguisher (2007)
This is a simple addition and it is just a question of finding a suitable type and design of fire extinguisher and a suitable place to fit it. Gloria fire extinguishers are widely available and refillable. Powder extinguishers are suitable for class A, B and C fires so are recommended for vehicle applications.

I chose a 1kg dry powder extinguisher (Gloria P1GM) which has a shrouded head and a mounting bracket. Its height is such that it fits neatly in the well behind the passenger front seat with a couple of self tapping screws (photo 2).
​
Lighter Socket (2009)
It is very useful to have a source of power in the car when using a SatNav, DashCam or for charging a mobile phone, etc. A simple and inexpensive option is to add a cigarette lighter socket which seems to have become the 'standard' power supply for accessories. These are readily available from suppliers such as Vehicle Wiring Products.
​
The only problem was where to mount it? I initially rigged it up for temporary use by connecting up the purple (live) and black (earth) spare cables included in the supplied NG loom for a dash light or radio feed. After using it dangling several times I finally mounted it behind the dash, hidden from view, just beside the heater controls and under the speedometer (photo 3). A simple aluminium L-shaped plate was fabricated and screwed to the back of the dashboard so that the socket points downwards (photos 4 & 5).

The result is a very practical addition with nothing to detract from the look of the dashboard.
Scissor jack
fitted to footwell top
Fire extinguisher
in rear footwell
Bracket with lighter socket
behind dashboard
Scissor jack
fitted to footwell top