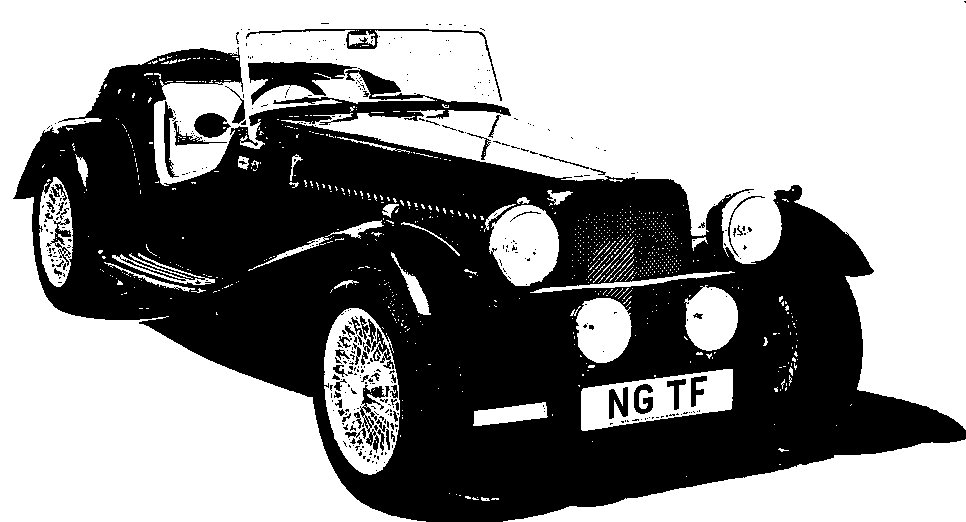 New down-rated leaf springs* were obtained from NG together with Spax adjustable telescopic damper conversions. These are used (as with the front) instead of the existing lever arm dampers. A reconditioned rear axle was obtained from MGB Hive.
​
The leaf springs were fitted to the chassis with new bushes and re-painted shackles. The rear axle was then attached to the leaf springs using new U-bolts, locating plates, seating pads and the modified Spax brackets (photo 2).
​
The half shafts were pressed into the rear axle with new hub bearings. The bearings were first fitted onto the shafts themselves. This was done by using the actual hubs as a sliding hammer to tap the bearing part way onto the shaft (a protective polythene layer prevented dirt ingress). A suitable ring was needed between the hub and bearing to tap it fully home. The shafts were then fitted to the rear axle and pressed home using the bearing caps and suitable length studs which were progressively tightened (photo 3).
​
Each Spax telescopic damper fits between a replacement bracket, which bolts to the chassis instead of the normal lever arm damper, and the modified bracket under the leaf spring. Note that, in photo 4, the axle is hanging lower than normal and the axle check strap is not attached.
​
A Panhard Rod was added for lateral stability (later removed).
​
Note that all nuts & bolts supporting suspension bushes are only fully tightened once the weight of the vehicle is on the wheels.

*Note: these springs were later changed - see Rear Springs in modifications section.