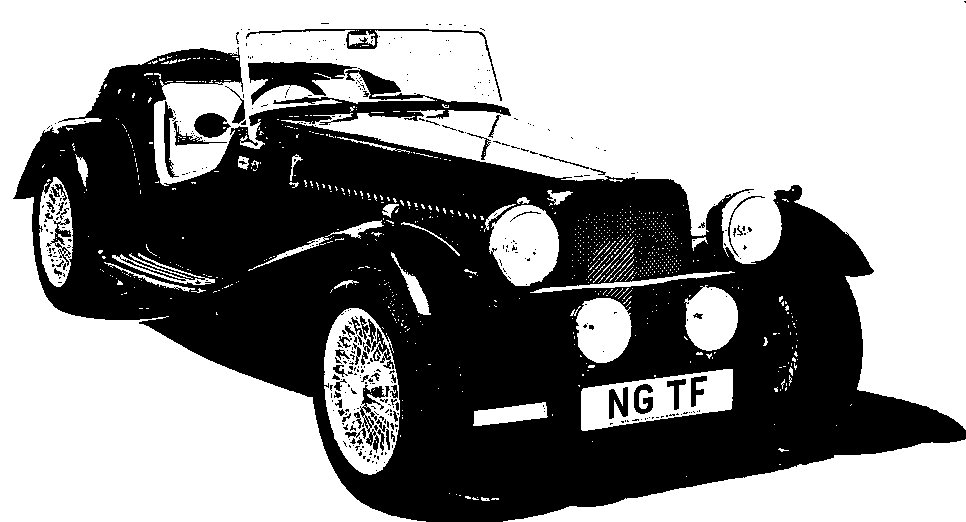 I decided to obtain a re-conditioned engine because of the considerable amount of time and effort it would save me. So I collected a Gold Seal unit from MGB Hive (I understand it weighs about 90Kg). An essential engine crane was borrowed from my neighbour (who made it himself - thankyou Les!) which was used to lift the engine and also to hold it steady while I worked on it.
​
When I painted the front crankshaft pulley I put white paint on the timing notch to make it easier to use a timing light. The rear engine plate was painted and a new seal fitted. I also fitted a new crankshaft/gearbox spigot bush. Then the flywheel (photo 2) and clutch were attached. A universal clutch alignment tool wasn't universal so, instead, I used a rule to equalise the measurement from the clutch plate to the edge of the flywheel in 3 places. This worked a treat as the gearbox slid into position beautifully.
​
After some ancillaries were fitted the engine and transmission were hoisted as a unit onto the chassis and the mountings bolted on (photo 3).
​
The starter motor and alternator were both reconditioned by an auto-electrician at my local car spares shop (see photo 4).
​
The filter housing I used is one, I believe, from a Marina but it has the major advantage that the filter hangs downwards (photo 5) and will therefore be less messy to change than an inverted MGB one. An Oil By-pass Hose is needed to connect the block to the filter housing (by-passing the oil cooler, which is not used).
​
When inspecting the distributor, I found it partially seized and in need of substantial reconditioning. It is not possible to obtain individual components (apart from usual things like points, condenser, rotor, cap, etc.) so my only real option was a new unit. I could have opted for an electronic one at this point but decided to stick with a standard Lucas 45D4 rather than have something which is less easy to fix if it goes wrong (photo 5).
​
Press the play button on the player to hear my first attempt to start the engine! I was delighted that it fired up first time and was pleased that everything seemed to work including oil pressure, rev. counter, charging voltage, temperature gauge and the cooling fan cut in & out. I did, however, need to reduce the idling speed.
Engine in situ
front nearside
Press play to hear the very first start of the engine