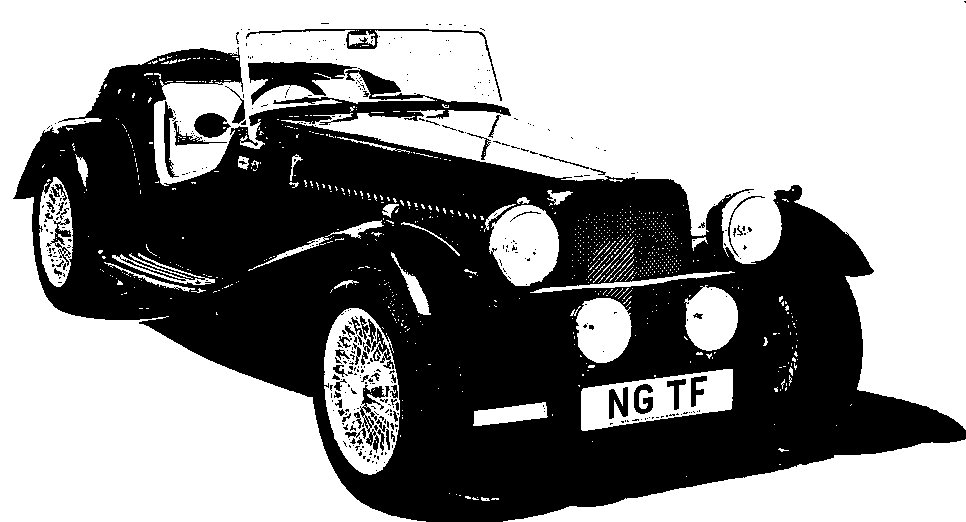 The NG chassis was ordered so I could collect it with a hired trailer but as it was not quite ready, NG kindly delivered it to me in a van (photo 1). Approximate overall dimensions are 327cm x 102cm x 35cm.
​
It is the "standard" TF 1800 chassis and is a solid, well-finished product. All fixing holes are pre-drilled to make it easy to assemble the various components on to it. The cross-member, for example, bolts on with just the four original MGB bolts (see the Chassis Diagrams).
​
I chose to have my chassis powder coated for extra protection and to save a lot of preparation time. I injected Waxoyl into the box sections of the chassis for corrosion protection before adding any components (photo 3).

Photos 4 and 5 show the chassis at later significant stages; a rolling chassis after the suspension and (temporary) wheels are attached and then after the powertrain (engine & transmission) are added.
​
Before fitting the body:
Rubber strips are glued onto the chassis to act as a cushion and thus absorb some of the road shocks.

Two chassis torque braces are fitted between the front cross member bolts and the body. These provide additional structural rigidity.

The Chassis No. is stamped on the chassis.

Rubber sleeves are used where brake/fuel pipes, etc. pass through the cross members of the chassis.
The Chassis Particulars page outlines more on these points.
Chassis delivery
NG delivered in van
Bare chassis
ready for additions
Rolling chassis
with powertrain
Chassis delivery
NG delivered in van