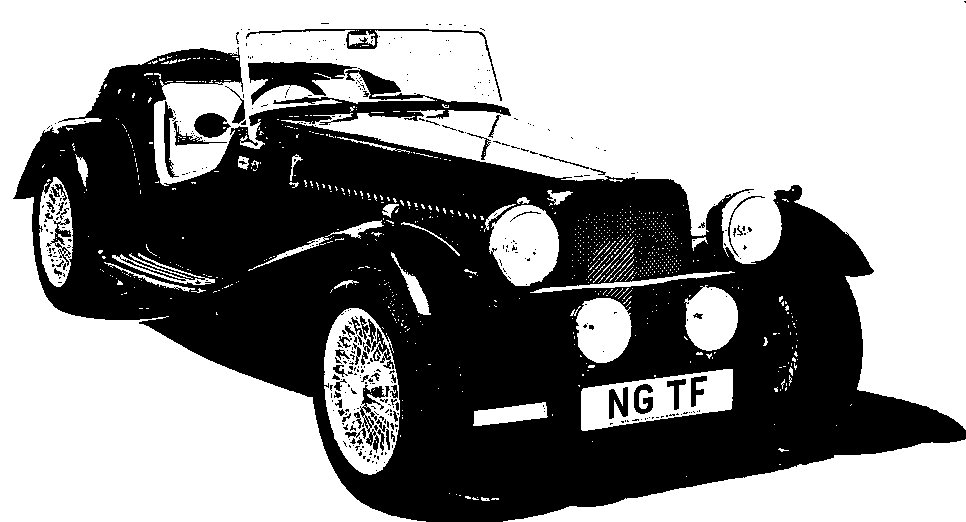 Wire Wheels
Wire wheels, in my opinion, beautifully complement the classic looks of the NG TF. As my donor MGB was a steel wheel model, I needed to carry out Hub Conversions to take the centre lock wire wheels.
​
After comparing some prices, I purchased a set of 5 wheels from MGB Hive complete with tyres, fitted and balanced. The wheels are MGC size (15" x 5.5"), chrome with stainless steel spokes and shod with Firestone F-590 tyres (185/65 x 15). The eared spinners shown here are not SVA compliant so must be replaced before the test. It is a good idea to use spinner savers to protect eared spinners when tightening or loosening them.
​
Eared Spinners
Although not SVA compliant (see SVA Particulars), eared spinners look the part! Spinner Savers can be purchased but my neighbour very kindly made one for me (photo 2) - thanks Les! Otherwise a soft faced hammer may be used to knock on/off the spinner. A special hammer is available with a hide and copper head.
​
Octagonal Spinners
Octagonal spinners are also not SVA compliant (although they have been known to pass) but arguably are more practical and secure. A close fitting spanner is available for positive tightening (photo 3).
​
Spare Wheel
The spare wheel is mounted on the sloping back of the body tub (see Tail End in Bodywork section).
Eared spinner
with spinner saver
Octagonal spinner
with spanner