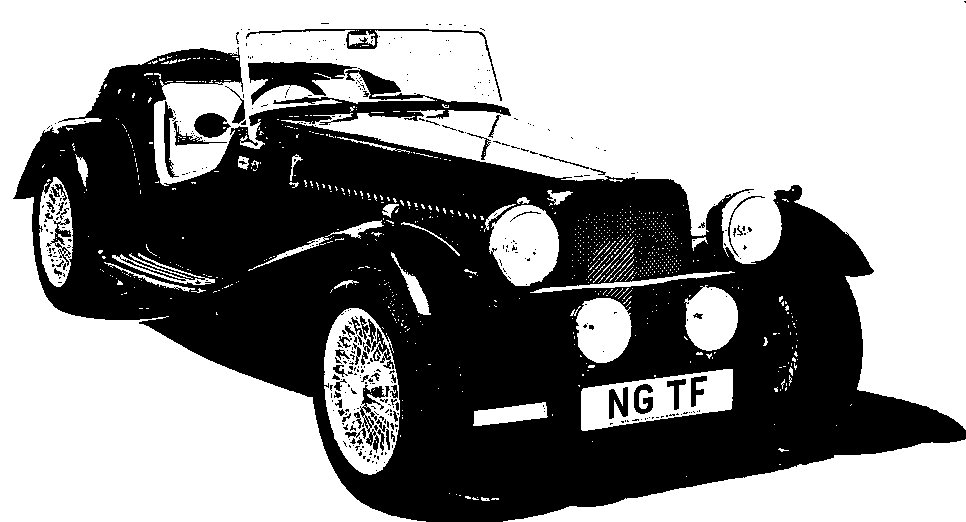 Gearbox & Overdrive
Again, to save time and effort, I collected a re-conditioned gearbox and overdrive unit from MGB Hive at the same time as the engine (I understand the gearbox & overdrive weigh about 50Kg). New gearbox mountings were fitted and the NG gearbox crossmember (supplied with the chassis) was attached.
​
Before mating the gearbox to the engine, the new clutch parts had to be fitted. The release bearing was first fitted to the release fork and then this assembly fitted inside the gearbox bell-housing with a new dust cover (photo 2).
​
I had purchased new overdrive isolator and reverse switches (these are identical) which were screwed into their positions on the top of the gearbox. The overdrive isolator's function is to prevent the overdrive unit being energised unless 3rd or 4th gear is selected (i.e. the gear lever must be in the right hand side of the selection "H"). The reverse switch's function is to pass current to the reversing light when reverse gear is selected. These switches are "adjusted" for depth using fibre washers as packing so I used a multi-meter to help determine the best depth.
​
The prop shaft (photo 3) was dismantled, cleaned and reconditioned with new universal joints. These joints are best fitted with the aid of a vice to carefully press the cups into the yokes. All joints were then thoroughly greased with a grease gun and the gearbox was filled with about 3.5 litres of 20w/50 oil.

The gear lever was finally fitted after the body and dashboard were in place as some modification was needed (see Transmission Particulars).
Gearbox & overdrive
with cross-member
Gearbox
showing release bearing
Gearbox & overdrive
with cross-member