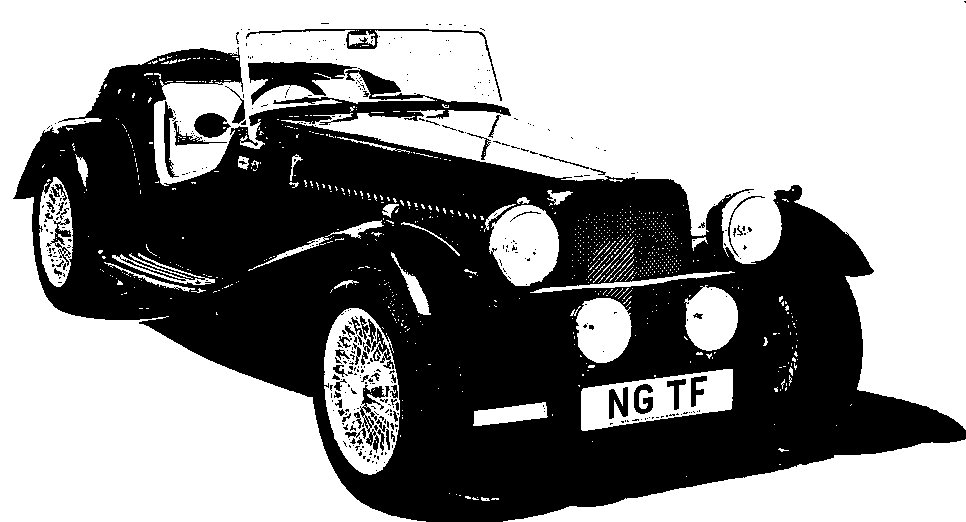 September 2007 (Correction)
​
Early one morning, I had an unwelcome visit from some intruders who got into my garage and 'decorated' my NG with black spray paint – virtually every panel, front lights, windscreen, seats, dashboard and steering wheel (though mercifully they seem to have missed the carpet). Not content with that, they also sprayed all over my other car (an MG ZR). I was devastated!
​
Having sought advice at the body shop where my NG was painted and having 'tested' the method on my MG, I set about removing the graffiti from the NG. Thankfully it came off the paintwork successfully and I cleaned the windscreen and surround (both sides!). The technique is:
use a good supply of thinners to soften and dissolve the extra paint (using plenty of fresh clean rags and working a small area at a time)

quickly and carefully wipe dry

neutralise with a spray of detergent solution

wipe dry again
I also cleaned the steering wheel and managed to get the paint off the vinyl padded trim around the dash and side 'openings'. A toothbrush was useful to get into the grain of the vinyl. The polycarbonate wind deflector reacted to the cellulose thinners and became opaque so I had to fabricate a new one. The front lights and number plate cleaned up fairly easily, although I had to remove the rims to get into the edges. A thorough polish the following weekend (Autoglym polish is really excellent! I suspect this helped to minimise the damage) brought the body back to its former glory.
​
The seats and dashboard were much more difficult. It took a long time with a toothbrush, lots of rags, doing a small patch at a time but after cleaning each seat 3 times, although they were much improved, the stitching was badly stained and some of the mottled colouring was removed by the action of the thinners. Having the seats recovered would have kept the car off the road for a while so I decided to replace the seats with new ones (photo 6).
​
The dashboard also cleaned up quite well without destroying the glossy surface of the wood but the vandals had marked the surface trying to get into the glove box and the warning lights were also affected by the action of the thinners. I therefore replaced it with a new one from NG which had a slightly different pattern (photo 7). The changeover took some time and I also replaced the glove box lock, warning lights and oil pressure/water temperature dual gauge.
​
Although a lot of time and effort was spent, it is at least good to know that it is possible to overcome such problems.
Vandalism damage
black paint everywhere
Vandalism damage
all over the bonnet
Vandalism damage
black paint everywhere