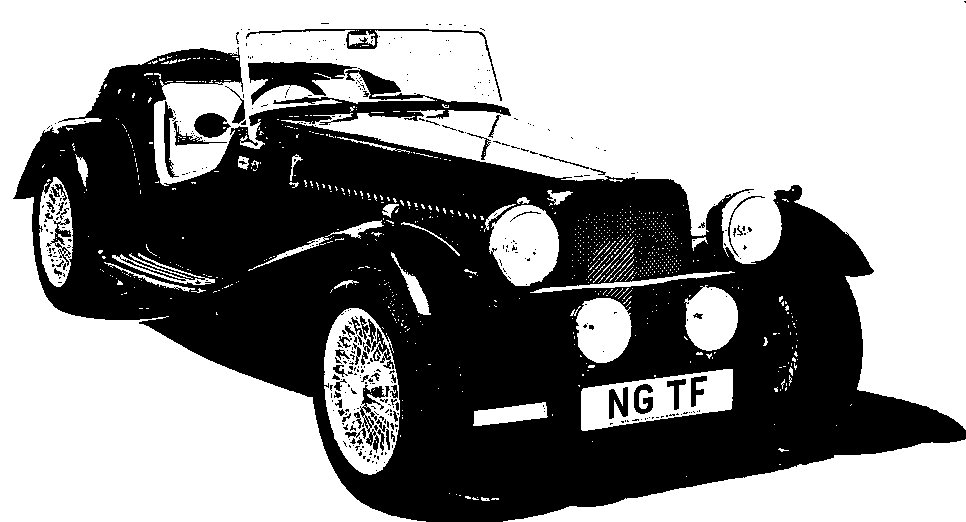 Painting the Body
As I am not skilled at spraying paint, it was always my intention for someone else to do this job for me. I have a local body repair shop (Silvercross Motors - alas no longer there) which I have used before and the proprietor readily agreed to take on the task. I would have to do some preparation first although the bulk of it was left to the body shop.

First, the whole body, wings, bonnet, etc. had to be disassembled and removed from the chassis. Although this meant apparently undoing many months of work, it was accomplished in only a few days. It was helped by the fact I had only used plain nuts instead of the nyloc nuts which would be used on the final assembly. Everything was bagged, boxed and labelled.
​
Next, a few misplaced holes and blemishes were filled in and sanded. At this point the radiator grill mountings were made in the Front Cowl. I also had a list of "things to do when I take the body off". One important job was to round off all the edges of the wings and bonnet panels. This is needed not only to help the paint adhere but to satisfy minimum radius requirements for SVA.

I chose a Renault colour, "Brooklands Green" in two pack paint. The underside of the body tub and wings were coated in a rubberised black finish to protect them from stone chips, etc.
​
Reassembly
A lot of care is, of course, needed when transporting or reassembling the painted body components. It is very satisfying, however, seeing it all go together again for the final time although sometimes frustrating when things do not line up quite as they did before! I certainly feel that it is best doing the building up before painting as it helps to avoid damage to the paintwork.
​
Chroming
I took some items to Stotfold Plating Company (nr. Hitchin) to be chromed - the brass bonnet hinge, heater vent escutcheons and aluminium headlamp bowl spacers. I also had the new headlamp rims and gear lever ring re-chromed for a better finish.