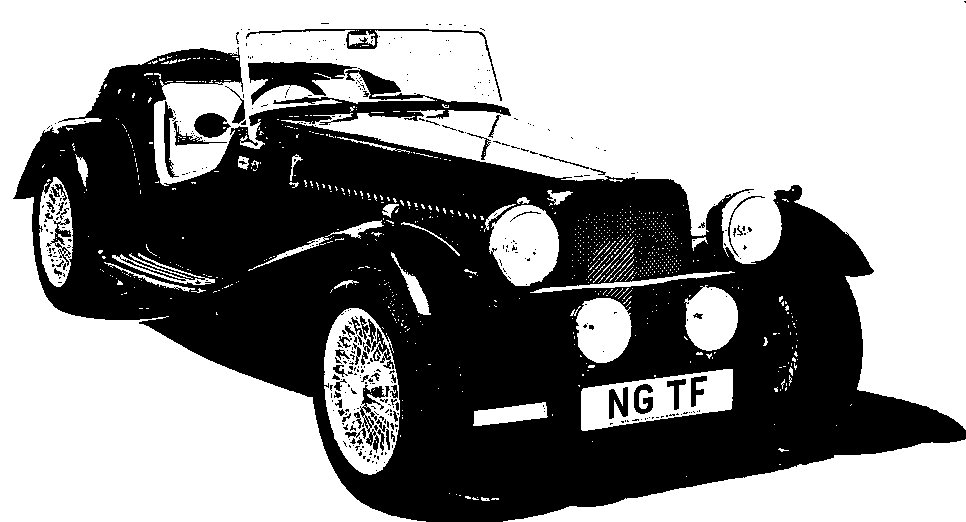 September 2017 (Addition)
​
With our NGs becoming ever smaller in comparison to the vehicles of today, the danger of not being seen is increasing significantly. DRLs (Daytime Running Lights) are now widely used on modern cars and do have the distinct advantage of making our vehicles more noticeable.
Not wanting to detract from the classic look of the NG, I sought out a pair of discreet LED units about 18mm diameter which I found at Stoneleigh Kit Car Show (photo 1 - Europa Spares, LED round marker lamp).
​
I decided to mount them onto the badge bar (photo 2) in small aluminium plates (this means the wiring can be hidden by going straight through the grille and I can remove them easily if I later decide I don't want them).
Using a 5 terminal changeover relay, I have wired them so that they come on automatically with the ignition but extinguish when the normal lights are on. I have mounted the relay under the dash next to the other relays (photo 3 - see Headlamp Relays and Wiring Looms) and routed the cabling with the existing looms through their convoluted tubing. The LEDs need an earth, of course, and they only work connected one way round.
The relay connections are as follows:
85 (black) – earth

86 (red/white) – offside light fuse

87 - not connected

87a (orange) – supply to DRL LEDs

30/51 (green) – 12v ignition fed fuse
​
Terminals 85 and 86 are the relay coil which switches the relay. With the relay off (not energised) 30/51 is connected to 87a, but with the relay on (energised) 30/51 is connected to 87.
Position of additional relay