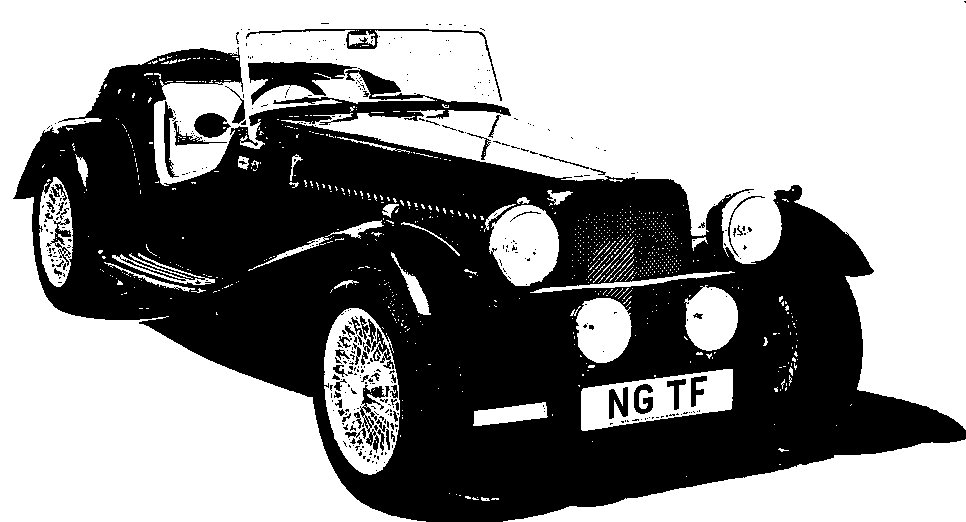 The donor's front cross-member and its components were dismantled. Some parts were very corroded and a number of nuts & bolts were seized requiring the use of a nut splitter or grinder.
​
Parts considered unserviceable were replaced with other used parts. All bushes and bearings were replaced with new ones as a matter of course. Polyurethane bushes were used as they are a little harder than the original rubber ones and should provide better handling.
Reconditioned swivel hub assemblies were fitted. New down-rated coil springs were obtained from NG together with Spax adjustable telescopic damper conversions. These are used instead of the existing lever arm dampers which (with the valves removed) now only act as the upper suspension fulcrums.
Components were painted with smooth black Hammerite (photo 2) and re-assembled with new nuts and bolts. The cross-member was coated internally with Waxoyl. Stainless steel Wishbone Covers were shaped and drilled to fit over the front wishbones to comply with the SVA (Single Vehicle Approval) test.
The cross member was easily attached to the chassis with just four large bolts (the same type is used on the MGB - photo 3). The suspension components were then added (although at this point the coil springs were not fitted as it is easier to compress them once the weight of the engine is available - photo 4). It was found necessary to modify the sleeves for the upper trunnion bushes as they were too long to fit correctly.
After the engine and transmission were mounted onto the chassis, the coil springs were fitted as follows. The upper trunnion fulcrum pin and steering track rod were released to allow the lower wishbone arm to swing down. The spring could then be inserted and a jack was used under the spring pan to compress the spring until the trunnion could be re-attached. Once the springs were fitted the Spax dampers were simply bolted on (photo 5).
Note that all nuts & bolts supporting suspension bushes are only fully tightened once the weight of the vehicle is on the wheels.
Front suspension components
ready to assemble