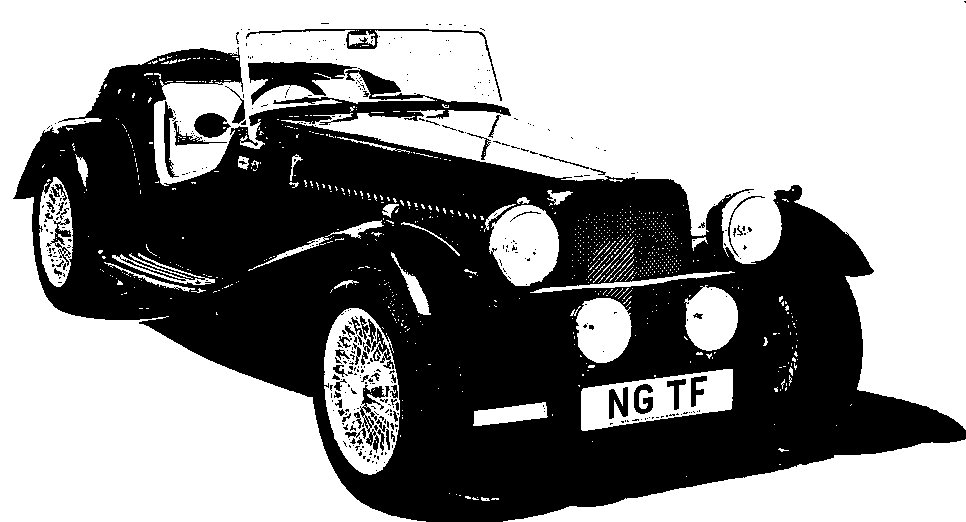 10.1 Transmission Particulars
Gear Lever
The standard gear lever needs to be shortened and cranked back to clear the dashboard. I cut off 35mm then ground the end so that I could cut an M10 thread (for about 15mm) to take the gear knob (photo 1).
​
The walnut gear knob attempts to match the dashboard. The NG badge was super glued in place to complement another on the steering wheel boss. A gaitor will be added to match the seats (photo 2).

Note: the walnut knob has now been replaced - see Gear Knob in modifications section.
​
Clutch Slave Cylinder, Hose & Pipe
A new clutch slave cylinder was fitted to the right hand underside of the gearbox (photo 3). A stainless flexible hose was used to connect this to the hose union bracket on the NG chassis. Note the correct location of the hose and the bleed valve.
​
A standard MGB copper clutch pipe was used to connect from this union bracket to the clutch master cylinder on the footwell top. It was run up the footwell front, along the footwell top and fixed with p-clips (photo 4). The route is made somewhat awkward by the steering column and the horizontal brake pipe.
​
Clutch Master Cylinder
A new clutch master cylinder was mounted in the pedal box (photo 5). The clutch can be a bit of a pig to bleed! Having had the same problem on my neighbour's MGB, we discovered that a good strong purge is wanted. If using the manual method, good heafty pushes on the pedal are needed or, if pressure bleeding is used, a pressure of around 25 psi is desirable.
Gear lever
shortened and threaded
Gear knob
wooden to match dashboard
Clutch master cylinder
mounted in pedal box
Gear lever
shortened and threaded