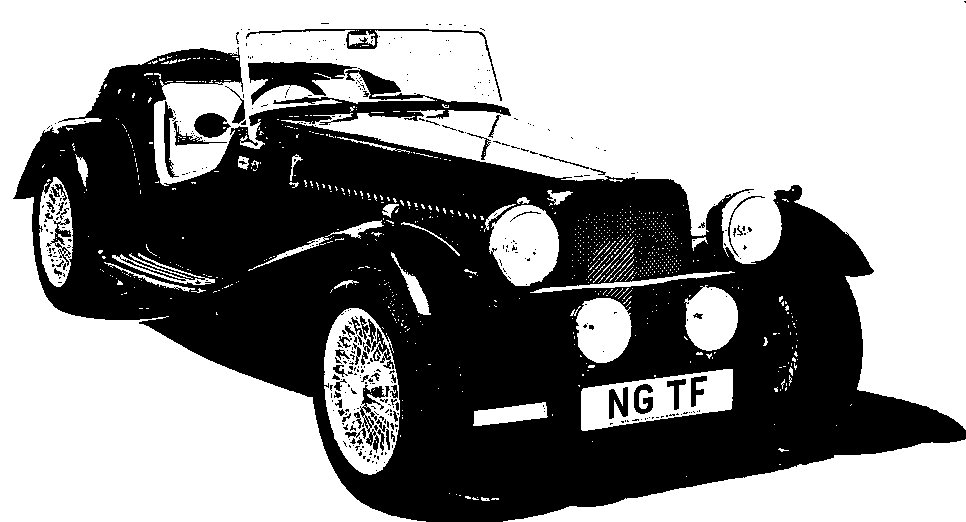 Rear Valance
As mentioned in the NG manual, it was necessary to make a cut-out in the valance to clear the exhaust bracket. I also found it necessary to cut away some of the sides to clear the leaf springs when in their lowest position (i.e. when the suspension is "hanging" from the chassis as if jacked up). I used a card template to transfer the shape to the other side. The valance is, of course, upside down in photo 1 so these cut-outs will not show much.
​
As you can see, the cut-outs are not really visible once the valance is fitted to the body (photo 2).
​
Spare Wheel Bracket
The spare wheel bracket simply bolts onto the sloping back of the body tub. I decided to reinforce it with a square steel plate inside the tub matching the base plate of the bracket. I also used a rubber gasket between the bracket and the body (photo 3).

Note: this method of fitting was further re-enforced after I noticed stress marks appearing beside the mounting plate - see Spare Wheel Bracket in modifications section.
​
The badge (identical to the one for the cowl) was fitted with some 3/8" UNF studding and a lock nut. This is then screwed into the threaded hole in the end of the bracket to secure the spare wheel (photo 4). A rubber gasket was made from an old car inner tube and glued to the underside of the badge to protect the wheel chrome.
Rear valance
showing cut-outs
Badge fixing
for spare wheel
Rear valance
showing cut-outs