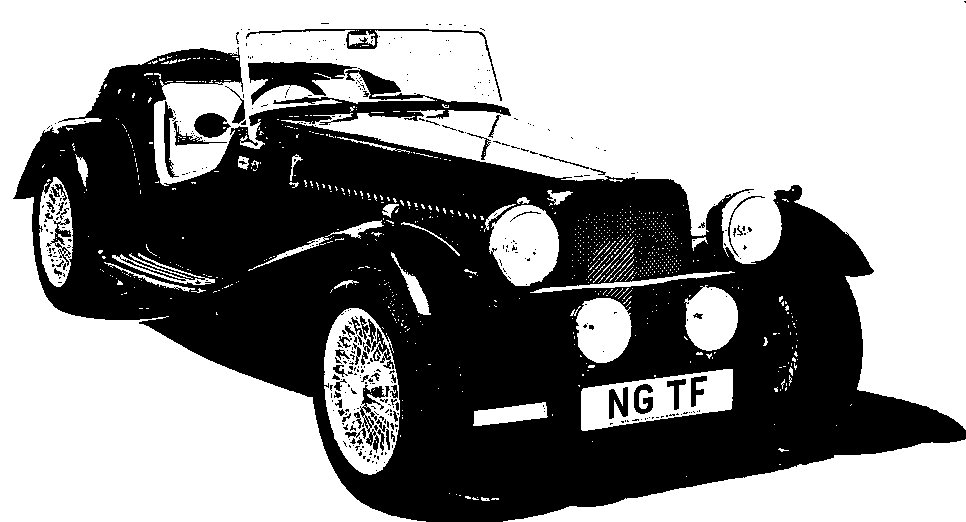 A new heater valve was fitted on the right-hand side of cylinder block with a hose supplying hot water to the heater unit (photo 1). The heater return pipe is fitted on the rocker cover with special studs carrying water back to the water pump (photo 2). Both these are standard MGB items.
Note: the return pipe has now been modified - see Heater Return Pipe in modifications section.

The heater unit itself needed renovation and modification (photo 3). When I dismantled it I found various bits of disintegrating foam and evidence that the heater matrix may have been leaking. Although the old matrix appeared to hold water when filled, I did not want to risk finding it leaked under operating pressure. So I purchased a new matrix as well as new seals.
​
I then set about the modification outlined in the build manual (photo 4). This required the removal of the existing MGB mounting flanges by drilling out the spot welds. I then had a few small holes - some where the drill had penetrated the casing and some perforation as a result of rust - which I repaired by soldering. I then fabricated new flanges (to replace the old ones) from 15x15mm aluminium angle and riveted them to the front and sides of the heater case 40mm from the base (as per the NG manual instructions). I also glued new felt pieces onto the outlet flaps. After painting, the heater was re-assembled and ready to be fitted to the body (photo 5).
​
The heater unit fits snugly against the bulkhead. I have used stainless steel fittings around the flange and, as access to the reverse side is difficult, the M6 threads have been tapped into the GRP (photo 6).
​
On final fitting after painting the body, seals were used around the base and over the back to prevent ingress of water to the cockpit. These were made from self-adhesive, closed cell, foam rubber strip (similar to that used on the bonnet closures).
Heater return pipe
original version
Heater in situ
on bulkhead