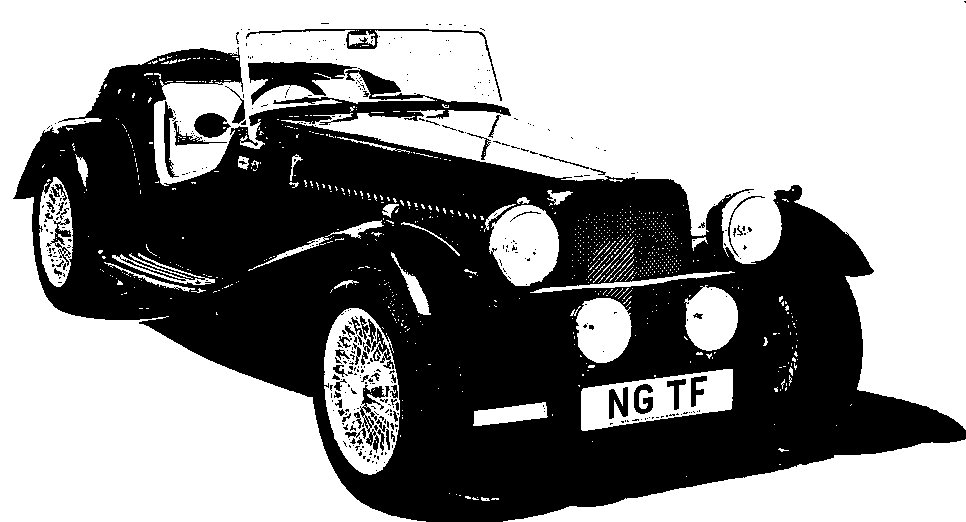 12.2 Heater Outlet & Vents
I modified the heater outlet to enable the vent hoses to fit on properly. The heater vents were fitted later (when fitting the dashboard) so that I could experiment where to position them.
​
Heater Outlet Modification
It was difficult to see quite how the vent tubes I had could fit onto the outlets of the heater which only had a very small flange. After some thought the following idea was used (photo 1).
I cut two 40mm lengths of 40mm dia domestic waste tube and cut slices out of their lengths - just enough to make the tubes a tight fit inside the outlet holes.

After drilling the flanges, I used two small self-tapping screws to locate each of the tubes in the outlets.

I then used 40mm sections of bicycle inner tube to stretch over the vent tubes and outlets, holding them on firmly and sealing them at the same time.
​
Heater Vents
There are two sizes of vent fitted to MGBs and either can be used. I chose the longer (290mm) ones which I hope will give better demisting ability. After some experimentation I positioned the vent slots as follows:
All centres are 275mm back from the front of the scuttle (bonnet lip).

For the fixing bolts, two 5.5mm dia. holes with centres approximately 65 and 335mm from the body centre line.

For each vent six 8mm dia. holes with centres at 80, 140, 155, 245, 260 and 320mm from the body centre line (photo 2).
​
Three slots were made by joining each pair of holes with a jigsaw. Leaving 2 "bridges" helps to maintain body stiffness (photo 3). The bridges are roughly in line with vanes in the vents so should not affect airflow much.
​
The vent fits underneath and just clears the wiper box and tube. The escutcheon (trim plate) fits on top and the two bolt together (photo 4). I found the studs on the escutcheons easily broke off so, when this happened, I drilled them all out and used stainless button head bolts instead.
Heater outlet
modification
Heater outlet
modification