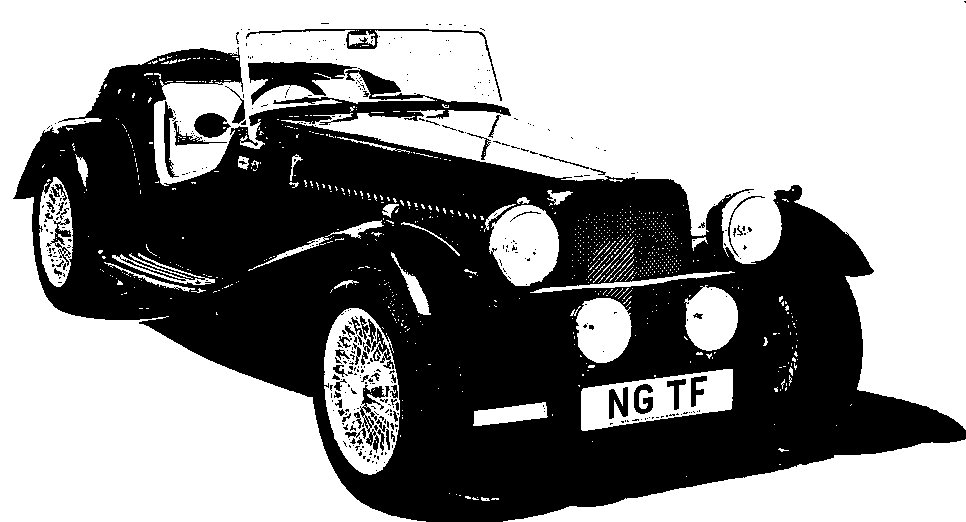 9. Dobby gets Out and About
(October 2018)
It seems ancient history now, but the earlier part of this year we had some very cold, damp weather. I'd been left in the garage for a while after my annual awakening for the Snowdrop Run and I didn't feel like starting. In fact I refused point blank. I'd never done it before but I'm still a teenager hankering after attention.
Sheffield Park Gardens, Sussex
Well, my master tinkered (I think that's the right word – he didn't seem to know what he was doing), pulled out my plugs, looked for a spark of life and wiggled my floats. He doesn't really know why but I decided I fancied a run as it looked a little brighter. So after some excited revving, off we went on our favourite 23 mile run to blow away the cobwebs. The following week I was rewarded by being taken in to School twice (well he only works two days).
A couple of weeks later it was time for my annual service which began with me dribbling from one of my float chambers. So perhaps there was a reason to my earlier reticence after all. Wasting no time, my master decided to replace both my floats and needle valves, not wanting any repetition of my sulks. The rest of the service was routine apart from needing a new heater fan switch (the old was erratic), topping up the gearbox (seldom needed) and a slight adjustment of a wheel bearing.
The Stoneleigh Kit Car Show a couple of days later was the perfect opportunity for me to be tested out – and to show off to my new friend, Wolf. Wolf is a beautiful Black Cobra (Hawk) 289. Unusually for Stoneleigh, it was a lovely hot day and I ran beautifully, leading Wolf who was less sure of the way.
The next week I took up a position on the lawn outside my master's church. There was a festival and I was adorned with a few balloons and had children sitting in me. At least I was not stuffed with balloons like the other car so that people could guess how many there were – how embarrassing. Then the heavens opened and I got wet!
As the good weather began to establish itself, I went to my favourite event of the year, the NGOC National Rally. It's always so much fun meeting my fellow NGs and lining up with them on the grass. Unbeknown to our owners (they think we just sit there), we natter and compare what we've been doing over the past year. We even had some MG visitors who joined in and told us about their ailments. Quite how I came away with the Best TF shield again I don't know, there are many super TFs and some have been going longer than I have. Still my master likes to annoy his wife by putting it on display in the lounge.
The end of July brought the time for our holiday and this year my master and his wife took me to South Wales. It's a good run of 260 miles each way (mostly M4 motorway) so it really gave me some much needed exercise. I relished the twisty, narrow Welsh roads around places such as St David's, Newgale, Haverfordwest and Broadhaven. It was fun being able to hide among the hedges and then pop out and say boo! to an unsuspecting oncoming car or tractor.
It was time to show off in August and I visited Classic Car shows at Croxley Green, Potters Bar and Knebworth. Always a variety of mature comrades to chat to about themselves, their owners and sometimes their escapades, although some of them lead rather sheltered lives. It was a surprise and privilege at Knebworth to be nominated for, and win, the Kit and Custom class. However, it was a bit of a let-down when I realised that all my other class friends had already gone home!
So now we're back to the autumn again and my master has been trying (he's been very trying!) to keep me in use while the weather is fair, taking me into school on many opportunities. Since the new floats were fitted earlier in the year, my running had not been quite the same. So he has been tinkering with small timing and mixture adjustments to try to eliminate a little bit of pinking or running on.
Well we have just returned from a long weekend in East Sussex after some final adjustments and he thinks he's now cracked it. What he doesn't realise is that it was just such a joy for me to be out in the autumn sunshine visiting places such as Sheffield Park Gardens and the Bluebell Railway, that of course I ran beautifully – it's good to be alive!
Dobby