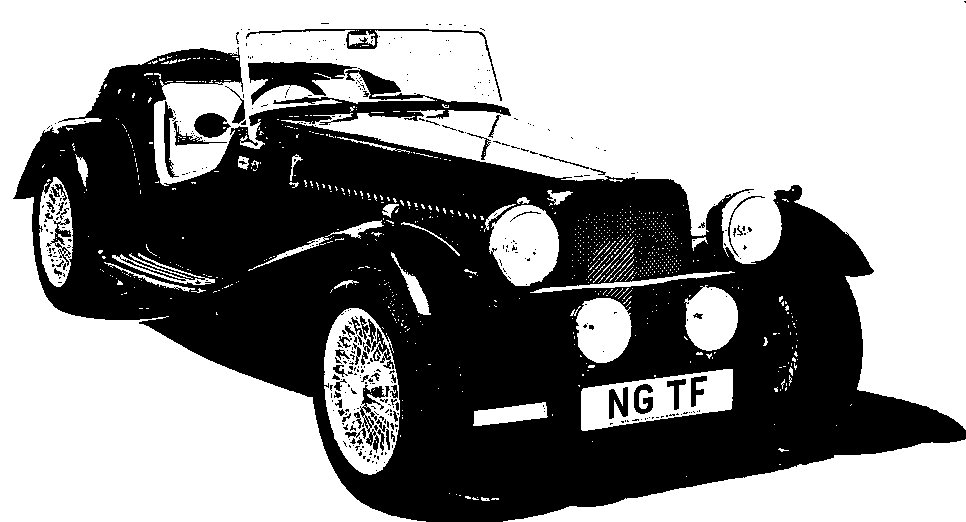 10. Dobby's Revenge
(June 2019)
Well it's retirement time – no not for me, I mean for the Master. He's been working up to it for a few years by reducing his days but at Christmas he fully retired. Perhaps now he'll have more time for me!
Snowdrops at Chippenham Park
Studio434: Aston Martin Lagonda
Sealey Brake Bleeding Kit
Snowdrops at Chippenham Park
It's started well this year as I think he remembered how well I was running. Early January saw some winter sunshine and he took me out for my first outing of 2019. A lovely meandering run in the cold – but we both returned with big smiles. Still in January and another bout of sunshine beckoned so we went on our favourite 23 mile run in the countryside. This run has only a couple of sets of traffic lights and a mixture of roads, many with inspiring bends and twists and others where I can be stretched to the legal limit. There were a few slow movers blocking our progress on this occasion but not when we repeated the run in early February.

So this year I had been out and about several times before the annual MG Snowdrop Run – this was our next excursion. Again we were lucky with the weather and the run took us from Melbourn Village College (near Royston) to Chippenham Park (near Newmarket) through Cambridgeshire, Essex and Suffolk. A coffee stop at the turesque village of Finchingfield was delightful and the snowdrops at Chippenham were outstanding. I thoroughly enjoyed myself making a round trip of just over 150 miles.

My hood-down jaunts continued through the spring including an evening run to one of the MG club meetings. However, I was not happy when the Master went off to look at some other cars without me!

He organised a visit to Studio434 for his men's group at church and some from the local MG club. There were 25 who went, but not me! They apparently had the time of their lives looking at, sitting in and reminiscing over lots of classic vehicles. You see Rodger Dudding, who made his fortune after inventing the queueing ticket machine, owns a vast collection of classic cars (including 23 Aston Martin Lagondas!) which he hires out to film companies. They are all in full working order. He also rents secure space to anyone who wants to store their cars so altogether there are two locations storing over 350 vehicles – everything from bubble cars to Bentleys, Fiats to Ferraris (note the plural), from an Austin Atlantic to a Zagato. Rodger himself (an octogenarian) dropped in on them for a chat and entertained them with his amusing stories and great sense of humour. His most prized possession is a 1955 Morris Minor split screen which was owned by his father. What a day – shame I wasn't there – but I'll get even! I think he felt guilty as he took me for a run a few days later and gave be a good wash and vacuum.

In April it was time for my annual service so time to get even. The Master had already decided to replace my front brake discs and pads which had lasted nearly 15 years and done 40,000 miles, even though there was still wear left. So I thought, "Let's give him something to do at the back as well". So one of my rear wheel cylinders wept a little. Now having already replaced these once before, he knew they came from an MG Midget (down rated from the MGB as I am lighter) and was soon ordering a pair from Moss. With the inevitable interruption to the hydraulic system he decided he might as well change the brake fluid as well because it was due anyway. Time to strike!

Well, he had bought some new Sealey brake bleeding equipment to make the task easier – or so he thought. There was nothing wrong with the Sealey kit but I had to teach him a thing or two about how to use it:
The cap from the pressure bottle appeared to fit on my master cylinder OK – he pumped up the system to test it and suddenly - wheeeeee!!! brake fluid everywhere. He spent the next 20 minutes mopping up - especially the paintwork. Not to be outdone, he found a thinner washer which enabled the cap to fit more firmly (and if the cap fits...)

So now a second attempt and the cap stayed on this time but… there is a connector between the pressure feed pipe and the cap and he forgot to slide the collar down to lock it so just when he thought it was safe - wheeeee!!! brake fluid everywhere. He spent the next 20 minutes mopping up - especially the paintwork (I copied and pasted this bit!). All this testing was without adding brake fluid to the pressure container, I was simply regurgitating from my master cylinder.

Confident he now knew how to operate this bit of kit, he tested it again and I hadn't the heart to upset him this time. So in with the fluid, and Mistress (who had of course been dragged from the garden to the garage) watched in trepidation as he proceeded to bleed all four bleed valves into his new Sealey collection bottle, letting in the new fluid from the pressurised container. Just as he finished the last one, the tube parted company from the collection bottle and dribbled on the floor. This was my last ditch attempt to stick my tongue out at him. At least that was quickly wiped up and the tube has since been reattached.
Well, it would have been a labour saving device for him if he hadn't gone off to that collection of cars without me and I expect it will help him next time as the actual bleeding process was very much quicker. He gave me a brief test down the road to check I was not unstoppable.

Soon after this was a visit to the Leighton Buzzard Light Railway organised again by the Cambridge MG Owners Club. This would have been considerably more convivial if I hadn't been left with my fellow MGs shivering in a field. It was too cold for our owners to stand around chatting so they all went off for a ride on the railway or to try out a burger at the railway café leaving us at the mercy of the elements.
Next was the Stoneleigh Kit Car Show. There was a special appeal for attendance at this show as NG turns 40 this year. The Master picked up his friend Ian, who owns a Cobra replica, and we took a leisurely drive (a good chance to bed my brakes in) to a new location within the NAEC. I was delighted to see about 20 NGs and we were all arranged in a horseshoe so we could have a good chinwag and compare notes – especially as some of us were due to go to Scotland together. I had never been there but it sounded exciting.
Amazingly, all of these exploits were carried out with my hood down, but now the summer was coming – and Scotland – so my hood will I think be needed!

Dobby