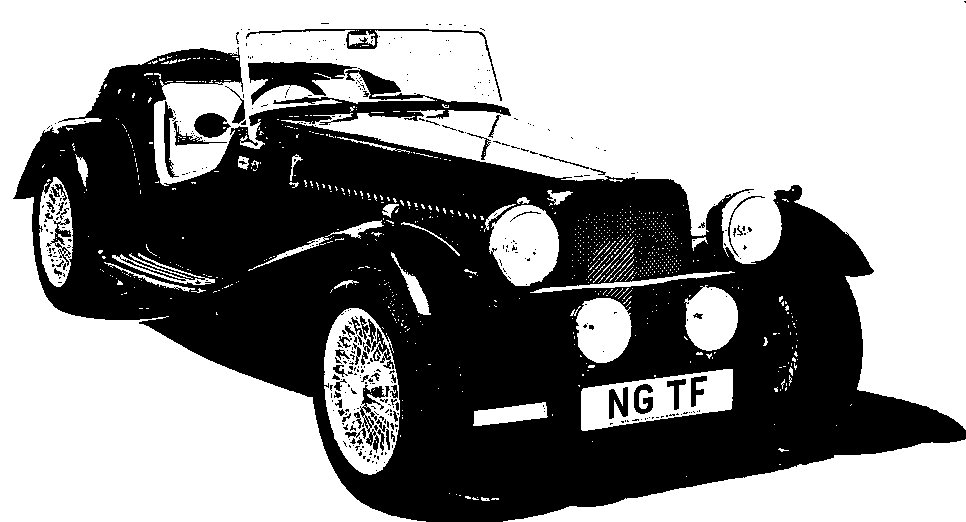 Washers
The supplied windscreen washers are quite straight forward to fit. The washer bottle is mounted on the nearside of the bulkhead (photo 1), the jets fit in the scuttle and a tube links the two through a hole in the bulkhead. Because there is a sloping section in the footwell top and under-bonnet clearance is limited, I found it necessary to use a packing piece (70mm x 50mm x 10mm acrylic) to place the bottle forward and thus lower.

The washer jets are mounted in the scuttle just behind the bonnet hinge and can just be seen in the top left of photo 1. The GRP is rather thick at this corner point and a little was removed from underneath to make the jets easier to fit.
​
Wipers
The wiper motor was dismantled, cleaned and the brushes renewed. NG supply a replacement drive gear to reduce the angle of operation of the wipers (photo 2).
Having assembled the wiper boxes to the centre tube as a trial, I found it necessary to increase the distance between the hole centres by 5mm to 350mm to line them up with the spindles. The spindle holes were then drilled in the scuttle at an angle with a small hole saw (5/8" or 16mm - which makes it possible to drill through the GRP at the required angle) borrowed from my friendly electrician - thanks Frank! I used the spindle spacer to help me view the right angle while drilling (photo 3).
It was necessary to reduce the length of each spindle spacer by 5mm because the GRP is thicker than the metal body it was originally intended for. The wiper boxes fit from underneath the scuttle (photo 4).
From above, the wiper spindles are offset to the nearside and the wipers will lay to the offside when parked (photo 5).
​
The wiper motor is mounted onto a special two part bracket (supplied by NG) which sits above the steering column. The main part fixes to the front windscreen mounting hole and also to the steering column with a u-clamp (photo 6). Notice the hole to the left of the column for the choke control. The second part is a brace which connects the first bracket to the upper column mounting bracket at the bulkhead (photo 7).
Washer bottle
mounted on bulkhead
Wiper motor components
stripped for reconditioning
Wiper mounting bracket
second part - brace
Washer bottle
mounted on bulkhead