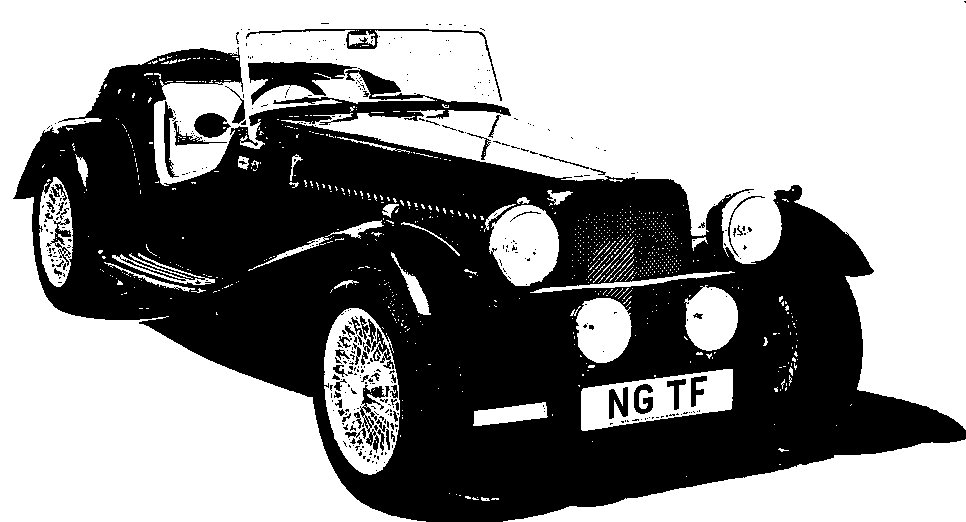 The inlet manifold is alloy so just needed a good clean. However, the exhaust manifold needed rather more attention. The mounting studs for the exhaust pipe flange were well and truly rusted in and not about to part company without a fight. New studs were obtained and I used this method to fit them.
​
cut off the old stud (photo 2)

dot punch the centre (photo 3)

drill out the old stud (photo 4)

tap the hole for the new stud (photo 5)
A coat of very high temperature paint then had the manifold ready for the Tate Gallery! (photo 6). I don't know how long the paint will last but at least it looks nice for now.
​
When about to fit the manifolds, I discovered that the flanges were different thicknesses so I had to make up some half washers (photo 7) to build up the thinner inlet manifold. These half washers were cut from standard penny washers to make up the thickness of the inlet manifold (2 for each stud).
​
Heatshield
Due to the thinner spacer blocks (see Carburettors), the carburettors sit closer to the manifolds and heatshield. The latter, therefore, needs to be modified so that the throttle controls clear it.
​
To modify the standard MGB heatshield I cut a rectangle of 110mm by 70mm (20mm down from the top) as specified in the NG build manual. I then cut a further two slots 20mm wide and 30mm down from the bottom corners of the rectangle (photo 8). I find this gives clearance for the throttle springs when used on the normal anchoring points. I also drilled a small hole in the plate beside the throttle cable entry point. This makes a convenient point to fit a p-clip to hold the fuel supply hose. I later added a hole for a p-clip to hold the choke cable at the bottom right-hand corner of the heatshield.
Exhaust stud
cutting off the old one
Heatshield
showing added cutouts to clear throttle